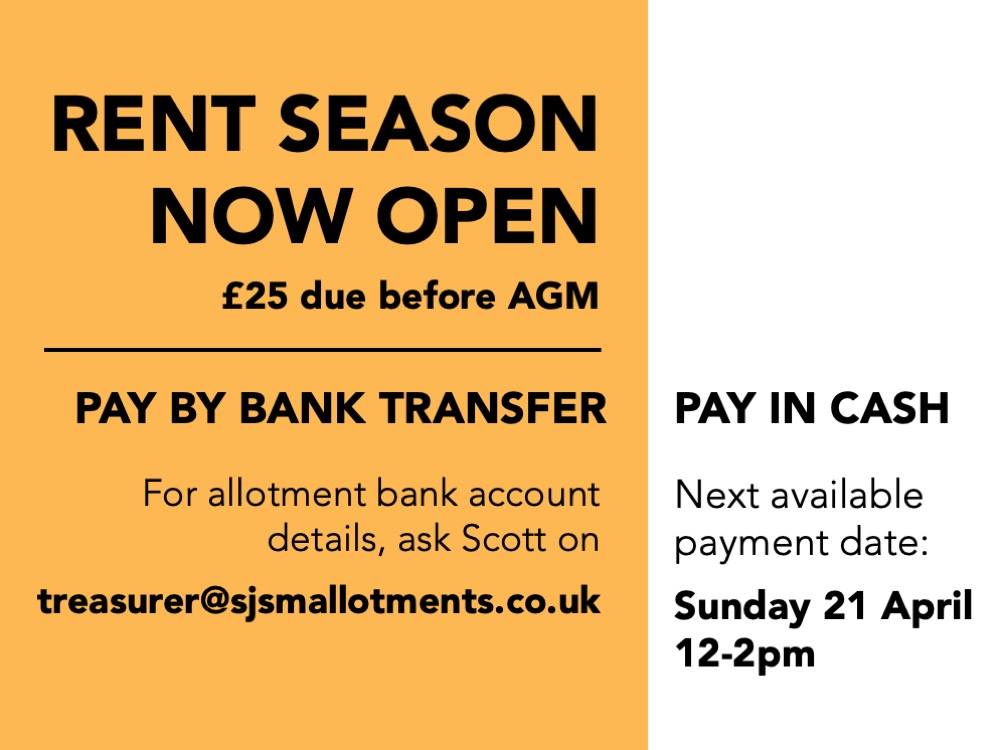 It's that time of year again!
Scott, the treasurer, can supply you with the account details if you want to do a quick bank transfer – just drop him an email and he'll get back to you.
If you'd need to pay by cash or cheque, Scott will be at the pavilion for a couple of hours each Sunday. He'll try to accommodate as many people as possible by adjusting the timing from week to week in case one Sunday's timeslot clashes with a regular commitment you might have.
Rents are due by the date of the AGM, which is always the second Sunday in May.